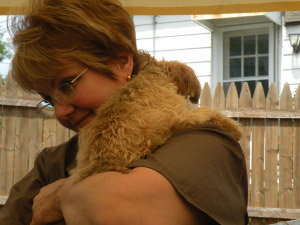 Robbye – Owner
A Horsham native, Robbye attended Thiel College for biology, but decided to return home and work with animals. She bought a small farm, giving riding lessons and boarding horses. She also raised Siberian Huskies. In her spare time she worked for a local groomer who ignited her love for grooming. Realizing her true love was working with dogs, Robbye attended the New York School of Dog Grooming in Manhattan. After graduating, Robbye spent two weeks working in a shop that taught her everything NOT to do as a groomer. She decided to open her own shop, The Gentle Groomer, and has provided top quality and gentle, compassionate grooming ever since. After 33 years as a professional groomer, Robbye has hung up her scissors and retired from grooming. But that doesn't keep her away from the shop! Robbye is always around to lend a hand, give advice, and teach new groomers. She still enjoys watching the transformation of scared and/or bedraggled pets into the happy, beautiful creatures they should be. In her spare time Robbye enjoys gardening and bird watching. An avid reader, Robbye always has a book close at hand, and loves mystery novels and reading about grooming.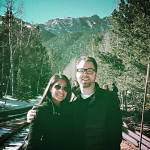 Kyle – General Manager
Kyle was born and raised at Robbye's Gentle Groomers and has gone from playing under the grooming table to running the business! Kyle's upbringing gives him a unique perspective which he uses to provide the best experience for his customers and staff alike. His dream is to maintain the family business as the premier facility in the area.